30 tags
27 tags
I am going to admit this,
I tried to make myself puke today. I didn't really finish. I puked up a bit of gunk and started to cry. Hope it's just a bad day.
28 tags
so there may
have been some wining and dining and (much less painful) sex last night… :) definitely felt better than the first time !
Anonymous asked: That helped me a lot! I think I'll wait for the right guy because. I wouldn't want to have a bad experience or regret my first time because it was the wrong guy. Thank you so much :)
Anonymous asked: I read your post about losing your virginity. Maybe you could give me some advice? I'm a 17 year old virgin and I feel like It's just something that I should get over with already. I wanted to wait for the right guy but I'm not sure anymore. Would you say the first time is really important/special?
28 tags
Anonymous asked: your tattoo is gorgeous! also i am so sorry your place of work was robbed :( i hope you're okay
28 tags
I just
lost my virginity. It hurt… a LOT. I bled, too. I don't regret it. I'm just not sure how I feel right now. I mean, I've been a virgin for 18 years. It just feels… different, not being able to say I am one anymore.
30 tags
Anonymous asked: Hey I wanted to say I've watched a bunch of your poems on youtube and I think you're really talented. 'Only Human' gives me chills. Also, you're a lot cooler than I ever was in high school so props for that.. it only gets better from here on out, I promise.
30 tags
23 tags
BIRTHDAY
It is my birthday today! I am 18. An adult. :)
28 tags
New Poem
I am holding a secret in my left hand, blunt in the other blue eyed bottle-nosed boy staring straight at me he chokes, lets me wear him through my teeth I wear the smoke of his intoxicated inhale there is fear in the way he cradles his smoke I blow rings around his cheeks, can smell the flinch in his pupils this high is a high that is orgasm blue this high is a high that is hand-holding black this...
30 tags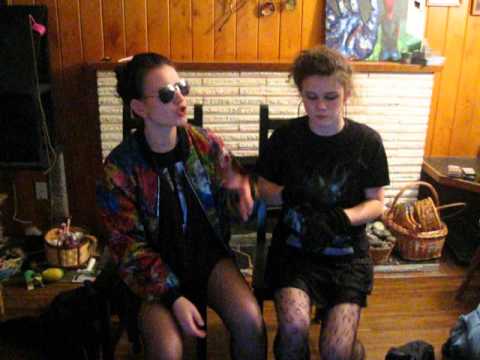 30 tags
30 tags
So I work
at a bank (well, a credit union, specifically.) We were robbed today… it was actually quite scary. Scariest day of work ever.
30 tags
For once
I am actually having a wonderful Christmas break. I remember feeling stressed out in years past and last year being on the borderline of an eating disorder. This year is going much better. My half siblings who are mentally ill came over and usually this causes a big ruckus - but there were actually no fights! Christmas Eve and Christmas were both very peaceful and I'm stretching the relaxing...
30 tags
30 tags
30 tags
Children should not ever need be scared for their lives. Rest in Peace, all the adults and children who died today. There are so many things wrong with a world where seven year olds are shot in their classrooms.
24 tags
I feel
horrible. Not sick… just really out of it. It's just been a bad few weeks. I just want to sleep. For so many hours.
30 tags
30 tags
Paul McCartney Concert
To sit at home playing Beatles songs on my guitar is one thing… but having them played to me by Paul McCartney is another. I never dreamed that I would ever be in the presence of a Beatle, let alone hear one playing those songs to me. Few people are born with the power to make people listen and fewer have something worthwhile to say. Paul McCartney was born to make the world sing. I will...
30 tags
I am about
to graduate. I have always and probably always will have a love for writing. I am leaning towards the idea of going to university next year for creative writing. I am in Vancouver, BC right now but am looking at schools all across the country. Anyone know which schools have good programs? Right now it looks like UBC and Concordia. Anyone have any experience there and can tell me how they are?
30 tags
30 tags
28 tags
30 tags
a poem
when she wed she found a church downtown, its name was carved in wood the dress she bought was second-hand, she spent less than she should she married young but still her husband's name was Arthur Rhune they stayed a night in his brother's basement for their honeymoon the rent was less when he moved in with her the next payday she left for work at six a.m, he begged her please to...
30 tags
I can't stop thinking
about the man I kissed this past weekend. I know in reality it probably meant absolutely nothing. We both had been drinking, after all. I'm usually the one that never has any feelings but he's been on my mind like crazy. I haven't had a crush in what feels like years! It's not as fun as I remember…
30 tags
30 tags
22 tags
30 tags
I
had my very first drunk makeout session with a man I had just met. Is everyone entitled to one without losing their pride? p.s. glad I was drunk - apparently he had his eyes open the entire time we were kissing. Anyone else think this is absurdly creepy?
30 tags
30 tags
Apparently
we had an earthquake of 7.1 last night. Something exciting finally happens around here and I'm too high to notice it.
21 tags
30 tags
29 tags
Confession:
my mom smoked when she was pregnant with me.
30 tags
I have to write
a one-act play for school today and I am out of ideas. I really want to do a good job, but I'm stuck. The play is going to be put on by the theatre class… anyone have any brilliant topics/plotlines for me?
30 tags
30 tags
a poem
if i wrote you a poem while kissing my knee would you whisper that you loved me?
30 tags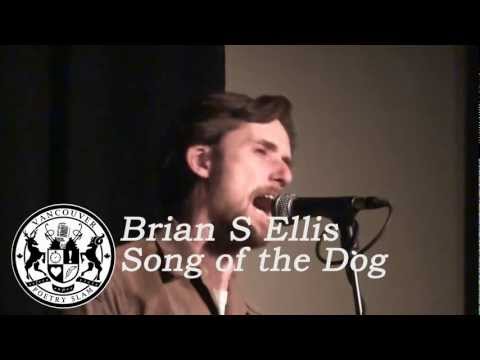 30 tags
sometimes
I get very overwhelmed to the point of not being able to do anything because there is simply too much to do. like now. I have been looking at art for a while. sometimes I am in awe. Sometimes it just makes me sad because how could there be art still-to-be-created when there is so much already out there? I think I may go write a poem. While I can. I have an immense fear that someday I will...
30 tags
26 tags
Bonjour!
J'ai 17 ans et j'habite à Vancouver. Je prends le cours de français langue encore cette année mais j'ai trouvé que le qualité de mon français a diminué beaucoup. Je veux pratiquer et améliorer mon français, mais mes amis ne le parlent plus à l'école. Donc je suis ici, en cherchant à l'internet… est-ce qu'il y a quelqu'un là qui veut m'aider? Je...
28 tags
back from
vacation. One week off work and school - it was great. the stress is built up to an extreme, however. I am so overwhelmed. :S
30 tags
29 tags
30 tags
30 tags